Huntmor Hunter Zepp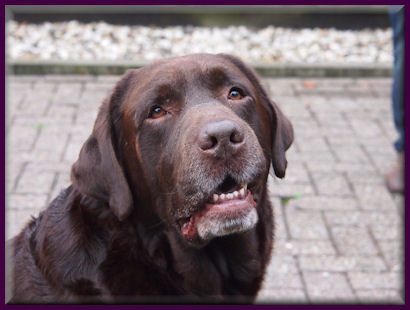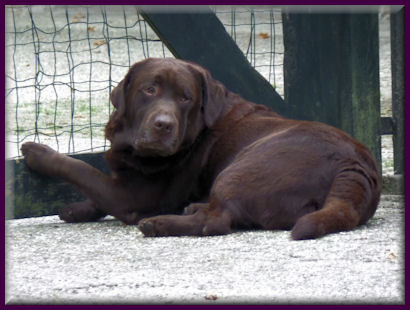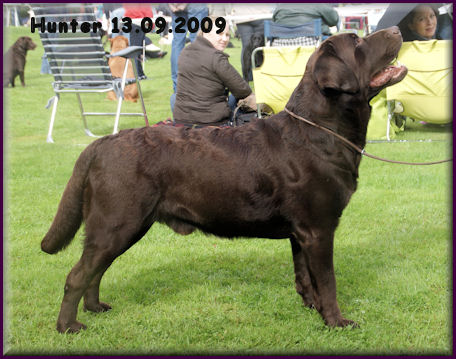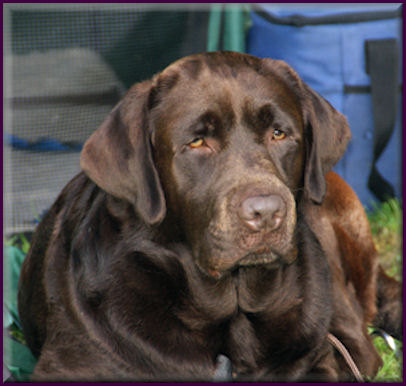 Geboren 05.01.2007 Import U.S.A
Hd: A
Ed: vrij/free
Ogen vrij 2015
Optigen A
Kompleet gebit/ Full dentition
Shows;
NLV Clubmatch 13.9.2009 Uitmuntend open klasse reuen.
Kampioens clubmatch Juni 2008 1 Uitmuntend Jeugd klasse
Lovely chocolate. Beautifully made. Good front and rear angulationlevel topline and absolutely top coat, very good bone.Lovely head, expression and eye color.
Kampioensclubmatch 24.6.2007 3 veel belovend baby klasse
Fokkerskringdag mei 2007 1 veel belovend baby klasse.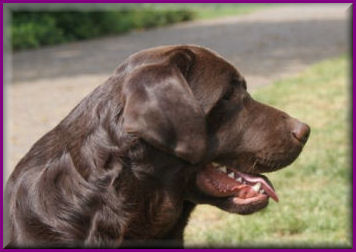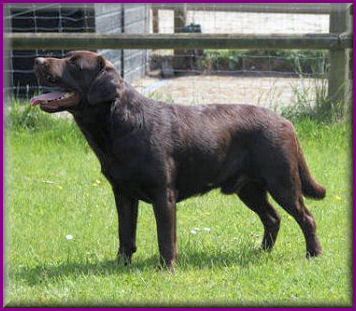 Stamboom van Hunter:
Willcare Huntmor Gamemaster

Chocolate , Hips Excellent, elbows free , Optigen A

full dentition, heart clear

H Borador's Willcare Mastercopy WC
Chocolate
CH Willcare's Masterpiece CD, JH
Chocolate
Boradors Not Bad for Brown
Chocolate
Willcare's Wind in the Willow
Chocolate
CH Willcare's Master of the Hunt CD, JH
Black
Country River's Bella Bear
Chocolate
Huntmor by Design

Chocolate, Hips good, elbows free, Optigen A

full dentition, heart clear

Am/Bda/PR/'97 Wld CH Tabatha's Rollick at Carowby CD, JH
Black
CH Dickendall Arnold Black
Tabatha's Siren WC
Black
Remedy's Daffini Fabriani
Chocolate
CH Ashway's Willcare Impression CD, MH
Chocolate
CH Remedy's Della Reese
Chocolate